Despite a rough spring, the anime industry has recovered well from all the pandemic-related delays it suffered this year. Anime fall 2021 has started with a series of attractive anime series that are expected to create a fever.
Today, let's take a look at the TOP 10 most anticipated Anime Fall 2021 with #manganetworks.
10. BLUE PERIOD
Yatora is a perfect high school student, with high grades and lots of friends. A life that is presented with ease and ultimately feels dull. But one day, he wandered into the art room and was attracted by a lone painting, which awakened him to an unseen beauty. Even though he had no previous drawing experience, he still decided to apply to the university of fine arts. A decision with catastrophic results.
9. Komi-san wa, Comyushou desu.
As a talented, beautiful, charming and attractive girl, Shouko Komi is very bad at communicating with others. Hitohito Tadano is an ordinary male student who lives with the philosophy of "reading the situation and staying out of trouble". But it is not known whether it is a flower or a stalemate, but Hitohito is sitting next to Shouko, and since then he has become a thorn in the eyes of everyone in the class. When he discovers that Shouko has communication problems, Hitohito is determined to help Shouko with the goal of making a hundred friends so she can overcome the illness.
8. Platinum End
As her classmates celebrate their junior high graduation, Mirai gets into trouble in the dark. But his battle has only just begun when he receives salvation from heaven in the form of an angel. Now Mirai is pitted against 12 other chosen people in a battle where the winner becomes the next god of the world. Mirai has an angel in her corner, but he may need to become a devil to survive.
7. Mieruko-chan
One day, Miko suddenly started seeing strange creatures that others couldn't see. Her reaction was not to run, not to face them, but to do everything to completely ignore them! Will she be able to keep a calm face and carry on with her daily life while surrounded by terrifying monsters?
6. 86 Part 2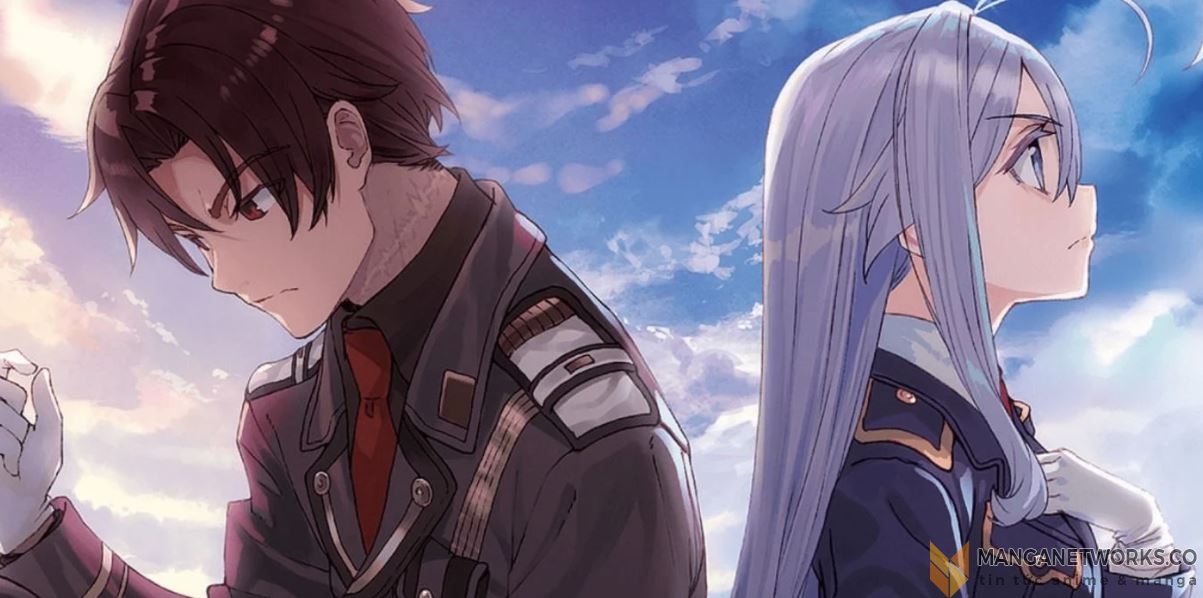 The Magnolia Republic was attacked by the neighboring country the Empire. Outside of the 85 counties of the Republic there is also the 'district 86 that does not exist', where young men and women continue to fight. Sheen directs the actions of young suicide bombers, while Lena is a Muslim manager. The story of the tragic struggle between these two begins!
5. Isekai Shokudou 2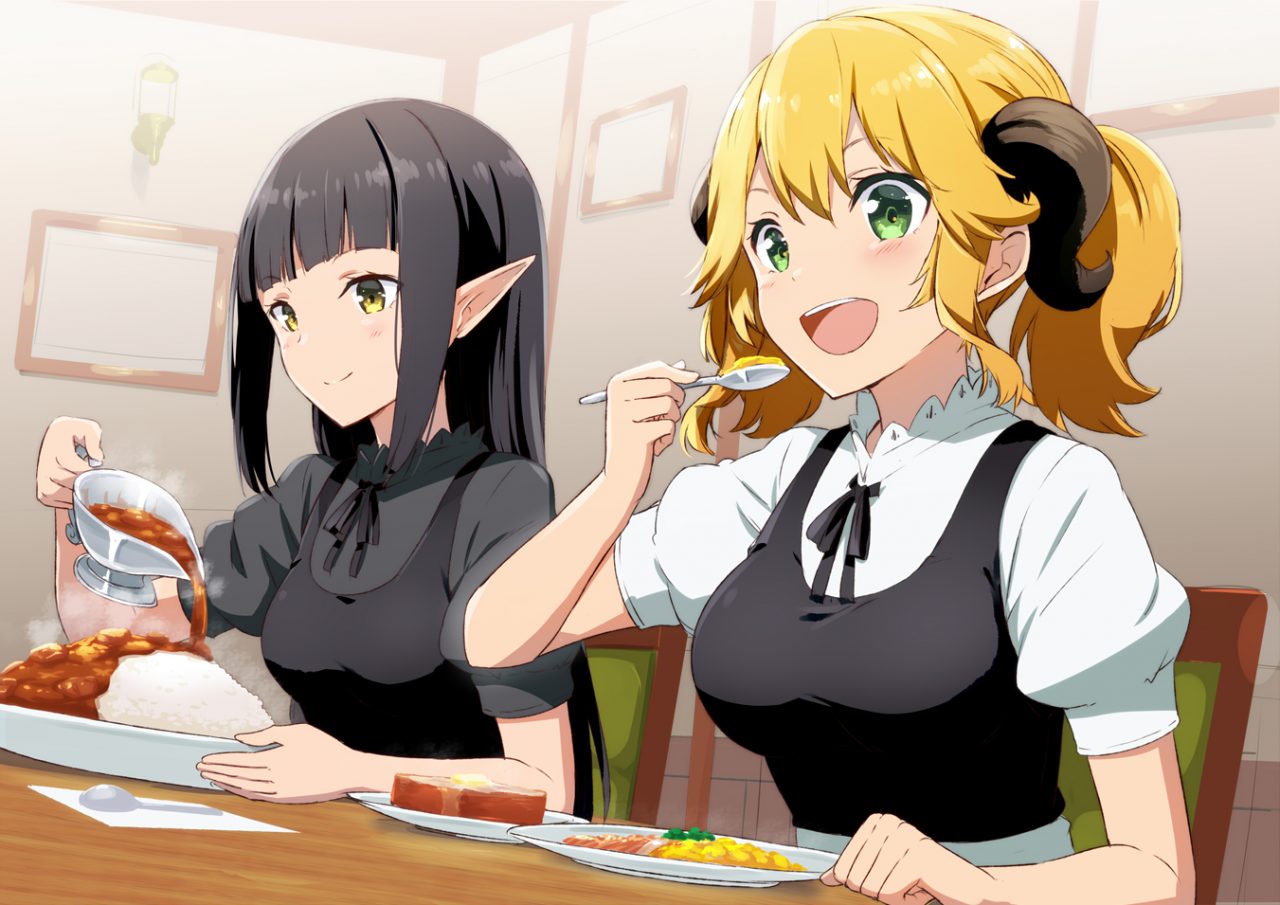 Isekai Shokudou is the story of a traditional European-style eatery, located in a poor corner of a shopping district, open during business hours and closed on holidays and weekends. However, there is one special exception: the eatery is secretly open on Saturdays, serving special menus to guests like no other.
4. Sekai Saikou no Ansatsusha, Isekai Kizoku ni Tensei suru
"I will live for myself!" The greatest assassin on Earth lived only as a tool for his master – until they stopped letting him live. Reincarnated by the grace of a goddess into a world of swords and magic, this time he has a chance to do things differently, but has a secret… He must eliminate a super-strong hero.. Now known as Lugh Tuatha Dé, the master assassin must have given up because of all the beautiful girls surrounding him. Lugh may be a killer with no hands, but how will he fight his enemies with powerful magic?
3. World Trigger Season 3
A city has opened the gate to the parallel world… From the world beyond the gate, the NAVER invaders have entered the city causing an uproar… To protect everyone's life…. An organization has been formed called BORDER (Border), members of BORDER are bearers of the power of TRIGGER What will they do to protect their city?
2. Kimetsu no Yaiba: Mugen Ressha-hen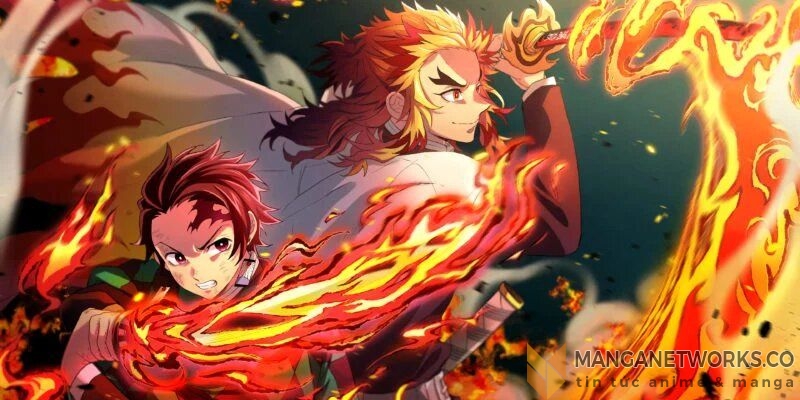 The TV version of Kimetsu no Yaiba Movie: Mugen Ressha-hen includes a brand new first episode. The first episode depicts Rengoku as he embarks on a journey to the Mugen Train. The remaining episodes will add around 70 new animated cutscenes and new soundtracks, as well as a new trailer.
1. Mushoku Tensei: Isekai Ittara Honki Dasu Season 2
A 34-year-old unemployed young man is living in a deadlock in his life. Bad luck peaked when this young man was hit by a car and died. But perhaps because of his pity for his miserable life, God allowed him to be reborn as a kid in the world of "sword and magic". His name is now Rudeus Grayrat and he begins his journey to "rewrite" his life.