Welcome to our updated Top 10 Fighting Anime list. We've gone through some of the best series that focus on combat. The performances will make your eyes unable to focus on anything but watching the spectacular battles unfolding before your eyes. If you want to see some really epic anime battles, here we go!
10. Hanma Baki: Son of Ogre (Baki Hanma)
Baki Hanma has fought some tough opponents but if he wants to rise up the ranks of his father, he knows he needs to go further. To fight one of the most powerful martial artists in the world, Baki kidnaps the President of the United States and demands that he be taken to an Arizona prison. When Baki arrives, he quickly learns that his new rival is not just an ordinary prisoner but the one who literally controls the entire prison. Will Baki's training give him the strength to win or will he find a way to match his strength.
Netflix has produced some of the top fighting anime, maybe even more will make this list and one of their more recent works is Baki Hanma. This third entry in the Baki series, explores an even stronger Baki as he continues to hone his fighting abilities to reach different levels. Baki Hanma has some weird fights but the action is always entertaining and the fights themselves are quite enjoyable. Fans of the Baki series are sure to love this latest entry and should check it out as soon as possible.
9. Kengan Ashura
Merchants and merchants often wagered huge sums of money to hire gladiators to engage in hand-to-hand combat. These Kengan battles have existed throughout the Edo period and the winner of this battle will take it all. Traders often use these matches to settle disputes and negotiations between the two sides. Ouma Tokita – a mighty and mysterious fighter with the nickname Ashura, he enters these one-on-one battles. The President of Nogi Corporation – Hideki Nogi – anonymously went to see Ashura. The arena at these Kengan battles began to stir when Ashura entered the battle.
Another series produced by Netflix, Kengan Ashura is reminiscent of an old-school fighting series with a modern twist. Ouma seems to be an OP fighter but you quickly realize that he is up against more OP warriors. Kengan Ashura has some really eye-catching battles and none of them fail. Plus, there are two seasons, so be prepared for a bunch of great battles.
8. The God of High School
It all started as a fighting tournament to find the best boxer among all the high school students in Korea. Mori Jin, a Taekwondo expert and high school student, soon learns that there is something much greater beneath the tournament stage. Based on the popular manhwa, The God of High School is one of those fighting anime that pushes the limits of how crazy a fighting series can be. Crunchyroll has teamed up with WEBTOON and brought us this amazing fighting series that all fighting anime fans should watch.
7. Mob Psycho 100 II
Young Shigeo Kageyama – nicknamed "Mob" by his friends – is finally beginning to understand his psychic abilities. However, Mob also begins to understand that his power cannot be taken lightly and that his enemies are starting to become stronger. Along with his "mentor" and his boss Reigen, Mob will have to face supernatural entities that will push his talents to his limits. However, once the Mob reaches his 100% limit… that's when the real battle begins.
Season 2 of Mob Psycho 100 somehow surpasses the original with more psychic battles and top notch animation. Mob must face ghosts and other psychic users that force him to take his skills to the next level.
6. Dororo
The story is set in the middle of the Muromachi era, around the 70s of the 15th century, after the battle of Onin and Bunmei. The story is about Hyakkimaru – a young man who was born with 48 organs missing. The tragic thing he had to endure was because his father – Kagemitsu Daigo – made a promise to the demons, because he wanted to rule this country. The price for that promise was Hyakkimaru's 48 body parts. So, just born, Hyakkimaru was completely disabled and abandoned by his family, letting him drift in the river. Hyakkimaru is now an adult and he has fitted prosthetic parts on his body so that he can defeat 48 demons, in order to regain his body parts. On that journey, he met the boy Dororo and the two became friends.
Dororo is a remake of an old anime/manga series that – in our opinion – has never really caught on in the modern era. Thankfully, studio MAPPA and Tezuka Productions breathed new life into Dororo to create this unique samurai-like action series filled with supernatural battles and duels. Dororo is a hidden gem that we cannot recommend enough if you love samurai and unusual yet unique battles.
5. NOMAD: MEGALOBOX 2 (MEGALOBOX 2: NOMAD)
Once the defending champion, Joe changed and disappeared from the public eye. Taking the name Nomad, Joe has now returned to his past life when facing challengers in the underground Megalobox circle for money and drugs. Haunted by impending death, Joe has become a shadow of his former self. However, the legendary Gearless Joe will resurrect as a chance encounter that saves his life and shows him he must come to terms with his loss unless he wants to go even deeper down a path. danger.
MEGALOBOX 2: NOMAD takes us back to the sci-fi boxing ring with a sentence The story is even darker and some of the battles are bigger than last season. Watching Joe fight his demons and change in so many different ways has made this fighting series even better and we can't deny it is one of our favorite anime series. me from the spring 2021 anime season. Those who missed out on season 2 or just need a sci-fi boxing anime will definitely love MEGALOBOX 2: NOMAD.
4. Tokyo Reverger
Takemichi, a virgin unemployed youth, learns that the first and only girl he dated since high school has died. After an accident, he finds himself transported back to his middle school days. He vows to change his future and keep her, and in order to do so, he decides to rise to become the most notorious gang boss in the Kantou region.
We've probably written about Tokyo Revergers more times than we can count, and it's for good reason. This battle-heavy drama is probably one of our favorite anime in recent times and has been a suspenseful ride to watch from start to finish. Tokyo Revengers only recently ended with a scary anime series, so you must watch this anime today.
3. Kimetsu no Yaiba (Demon Slayer: Kimetsu no Yaiba)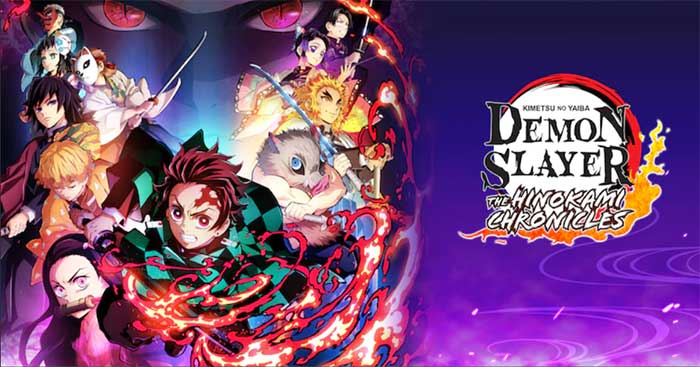 Tanjirou Kamado lived a rather poor life with his mother and siblings but he couldn't deny that life was at least a joy. Every day has a purpose for Tanjirou and he loves spending every second with his family enjoying their simple life. One day changes all that for Tanjirou when he runs away from home overnight and returns the next day to find his entire family slaughtered by a demon. What's worse, his sister – Nezuko – is the only survivor but has turned into a demon herself. To rescue her from this transformation, Tanjirou embarks on a dangerous and painful adventure.
This action series features some of the best animated sword fights we've seen in the past decade, no fight in Demon Slayer that feels unimportant. We're sure many of you otaku out there already love Demon Slayer but for those who haven't seen it yet, let our top 10 fighting Anime suggestions spur you on. Plus, season 2 will air in December so you've got plenty of time to catch up.
2. Jujutsu Kaisen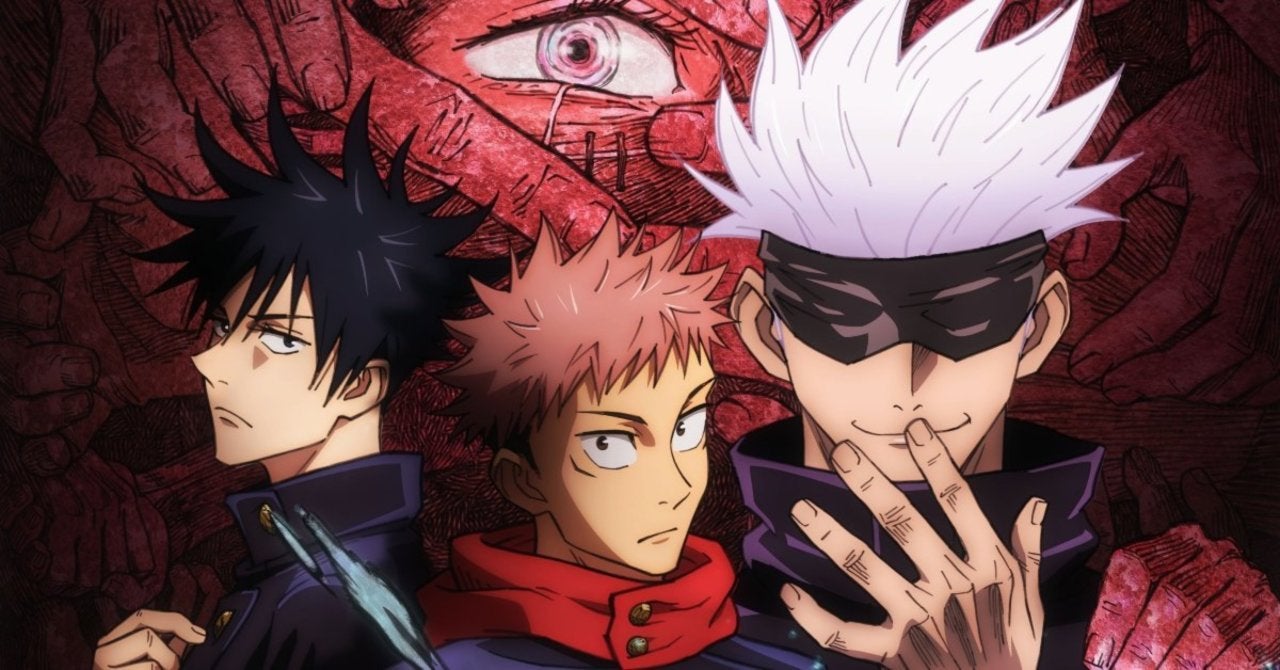 Yuuji Itadori has always tried to have an easy, trouble-free high school life and tries to appease his dying grandfather by being a good person. However, fate had other plans for Yuuju when he consumed a cursed finger and awakened a powerful cursed creature in his body. Yuuji soon learns that behind the scenes of everyday life exist supernatural battles between curses and those who want to stop them from ravaging ordinary people. With his newfound power, Yuuji decides to join the so-called Jujutsu witches and stop the invasion of supernatural villains.
The shounen Jujutsu Kaisen series needs little introduction as many consider it to be one of the best series of its kind to release in a while. Jujutsu Kaisen is actually pretty awesome and filled with supernatural fights and lots of shounen enchantments. There's a reason Jujutsu Kaisen is so highly rated on MAL but you'll need to see it for yourself to understand.
1. Vinland Saga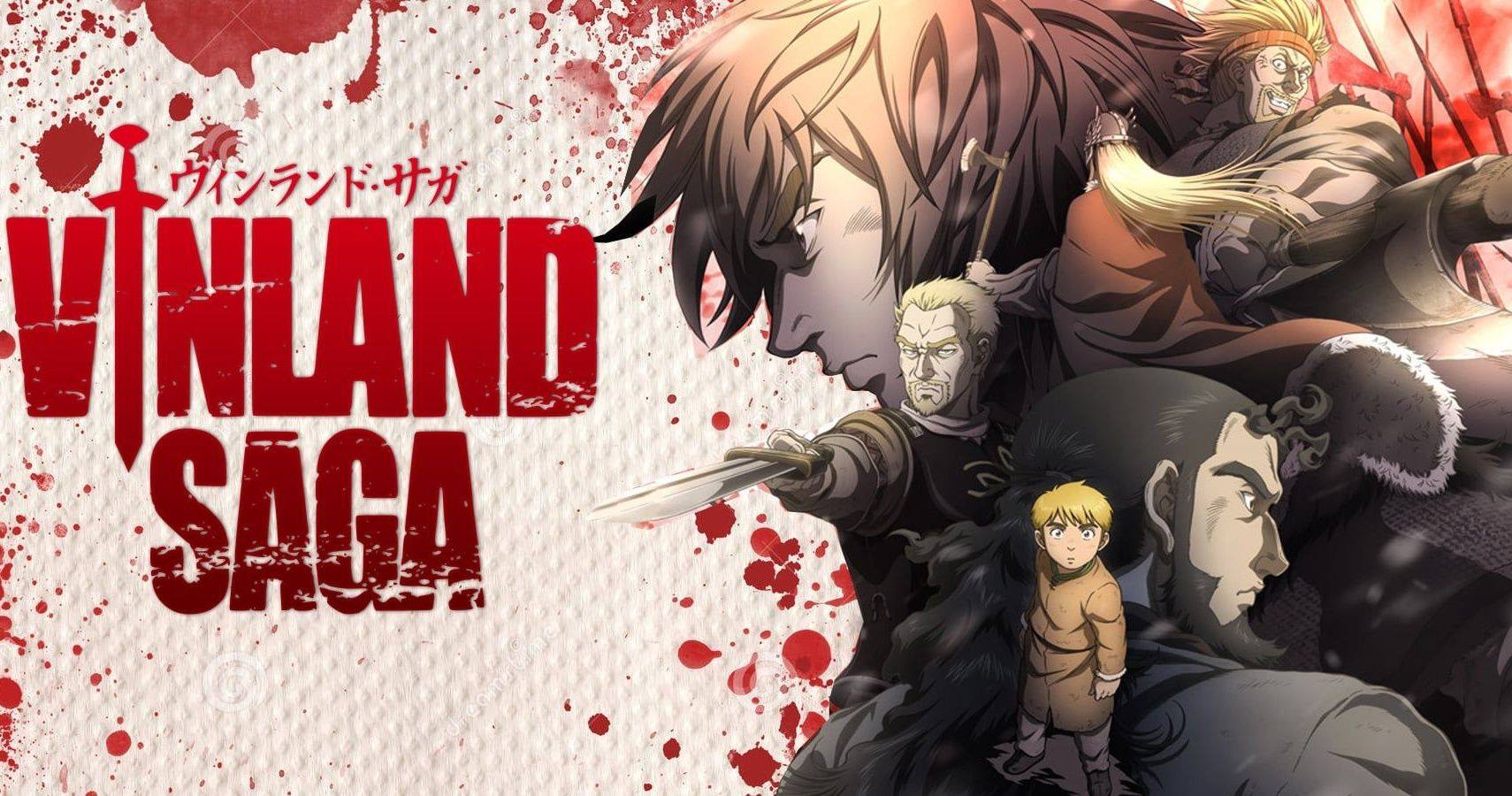 Thorfinn is the son of the greatest Viking warrior of all time. But when his father was killed by the leader of the mercenary group Askeladd, he vowed to avenge this blood feud. Thorfinn decides to join Askeladd's crew to confront him, but he gets caught up in England's war of kingship. A chronicle epic has begun.
With tons of sword fights and fierce battles, Vinland Saga is the true definition of how incredible Wit Sudio is. We can't say this enough guys, if you are a lover of historical battles and just want some good adult fights, then you need to watch Vinland Saga right now.