Fall 2021 has proven to be a very solid anime season, with dozens of great anime to watch across all genres and interests. Naturally, this means we've got some great moments to talk about, whether they've rocked the anime community or just funky little things we haven't seen before. , these scenes are ingrained in our subconscious. Here are the 5 best moments of Fall 2021 Anime.
5. Draluc and Ronaldo's Vampire Vegetable Fight from Kyuuketsuki Sugu Shinu (The Vampire Dies in No Time)
The Vampire Dies in No Time is one of those "odd couple" comedies. The anime characters are so likable and the situations they find themselves in are so absurd that we can't help but fall in love with every second of their antics. This appears in episode 4, when Ronaldo and Drake are forced to fight the vampire hordes that have taken over the kitchen in their apartment. The whole fight is frenetic and ridiculous, but our favorite part is when Draluc meticulously prepares a vegetable meal and serves his friends. It was a silly little moment, but we can't say we've ever seen anything like it.
4. Vivi's Introduction from Muteking the Dancing Hero
In episode 2, drag queen Vivi is introduced as nothing special, she just appears in the old fashioned video game and claims to be the de facto mother of the kids who live there but it represents something more important. This is a drag queen, possibly a trans woman, who is not only a heroic figure, but also someone portrayed as beautiful and admirable. She's not idolized or made fun of, she's just Vivi, a somewhat intimidating but loving adult who helps Muteki throughout his day-to-day life.
3. Kage's Backstory from Ousama Ranking (Ranking of Kings)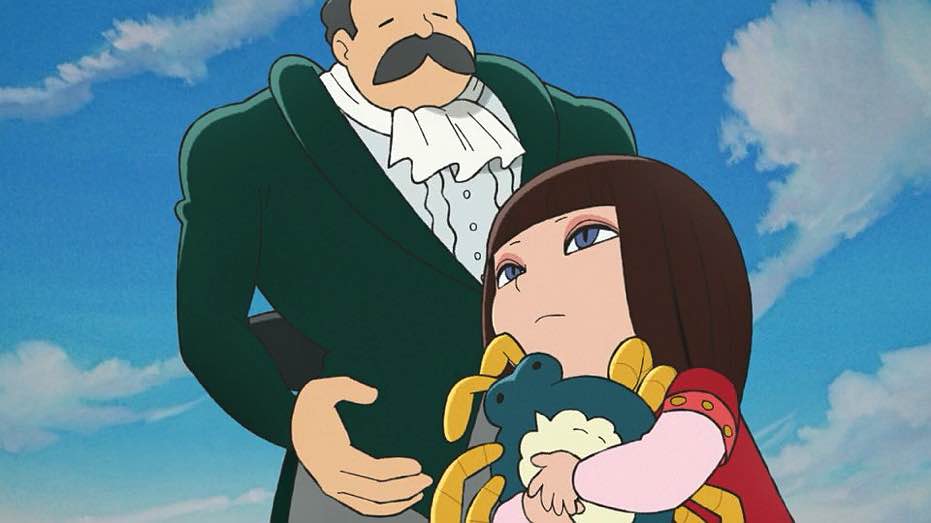 In the second episode of Ranking of King, when cSeeing the innocent young Kage being taken advantage of by people he innocently trusted and then seeing Bojji go through almost the same things a few years later, makes us just want to hug both of them and give them the unconditional love they deserve. Bojji and Kage understand each other in a way that no one else in their lives can really do, so they vow to protect each other no matter what. It's a powerful note to kick-start their journey, making the audience immediately invest in the lives of the two main characters and giving them a chance to succeed.
2. Komi and Tadano's Chalkboard Conversation from Komi-san wa, Comyushou desu. (Komi Can't Communicate)
In episode 1, Tadano communicates with Komi for the first time, the defining moment of an anime series that has been expected for many years. Komi starts to get timid and awkward, but when she realizes that she can actually open up to this new person in her own way, the music kicks in and the tempo gets faster until the board is full of letters and drawings. from not only herself but Tadano as well. It's the feeling of being seen as you are, being approached on your own level and not having to apologize for being different that makes this moment so heartwarming.
1. Yatora's First Painting from Blue Period
Here's another exciting moment of discovery we've come to love from the fall 2021 anime season. In the first episode of Blue Period, the listless goofy Yatora finally finds a passion in her life. When I noticed that Shibuya in the early morning was filled with many different shades of blue. He felt the urge to capture that atmosphere in a watercolor painting. It was obviously a beginner's job, but his burning desire to portray the blues he saw prompted him to study art from that moment on. The audience experienced with Yatora the fire burning inside him, it made us want to do some artwork ourselves.