Summer 2021 has been a pretty slow season for anime, but there are still some incredibly fun anime to watch during the season. And of course, with good anime there are great couples, which is what makes anime so interesting to many people. Here are the couples we think deserve attention from the summer of 2021.
5. Noe and Dominique de Sade from Vanitas no Karte (The Case Study of Vanitas)
Noe and Dominique have been best friends since childhood, they grew up together. Although Noe has always considered Dominique just a close friend, it is clear that Dominique has feelings for him. Although Noe's feelings may or may not change, they are still the closest people because Noe often drinks Dominique's blood to not activate his powers. What is unique about Noe and Dominique is that they are always together and understand each other better than anyone else. The scene where Dominique sucks Noe's blood and when Noe sucks her blood in return is a defining moment in the anime as it's clear that Dominique has feelings for him but Noe doesn't know it.
4. Alan Stuart and Mary Hunt from Otome Game no Hametsu Flag shika Nai Akuyaku Reijou ni Tensei shiteshimatta…X (My Next Life as a Villainess: All Routes Lead to Doom! X)
Alan and Mary are a betrothed couple, but it's clear that they like someone else, aka Catarina Claes. In the game, Mary is the main rival in Alan's route and her love is unrequited, she falls in love with him when he comments on her gardening skills. But in the current timeline, both Alan and Mary know that they have no romantic feelings for each other but choose to stay attached so they can pursue the person they like. What makes them one of the most beautiful couples that deserve to be on this list is that they support and help each other to win the one they like. Of course, Alan doesn't know that they're after the same person so it'll definitely be interesting to see how the pair progress in later seasons.
3. Kazuya Souma and Liscia Elfrieden from Genjitsu Shugi Yuusha no Oukoku Saikenki (How a Realist Hero Rebuilt the Kingdom)
Next, we have Kazuya and Liscia from How A Realist Hero Rebuilt Kingdom. The two were initially betrothed to each other when Kazuya became the temporary king, which greatly confused them. But as the anime continued to evolve, we realized that they were the perfect match. When Kazuya was lacking, Liscia helped and in return made the pair a power couple throughout the Elfrieden Kingdom. They are a close couple and support each other to make the kingdom prosperous, they know how to prioritize and still care about each other, this is a choice worth considering on this list.
2. Duke and Alice from Shinigami Bocchan to Kuro Maid (The Duke of Death and His Maid)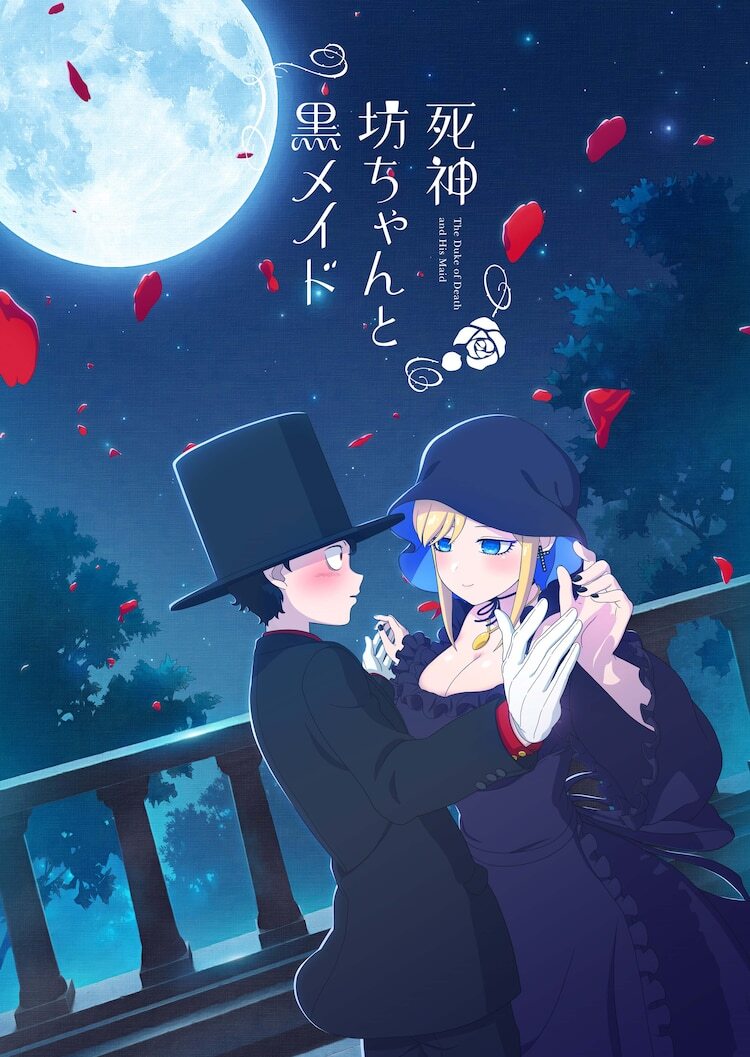 In second place we have another power couple, Duke and Alice from The Duke of Death and His Maid. From the very beginning, it was clear that the Duke and Alice were in love and were in the way by a curse. When the curse prevents the Duke from touching Alice, they often get creative in expressing their love for each other from a dance without contact, Alice often teasing the Duke with her body. Unlike most people, Alice is not afraid of the Duke because of his curse and instead cares for him and decides to help him break the curse. The Duke also wanted to stop Alice's suffering and remove the curse so he could cherish her in the best way possible.
1. Takemichi Hanagaki and Hinata Tachibana from Tokyo Revengers
And at number 1, we have a couple whose love for each other transcends time and even death, Takemichi and Hina. Takemichi and Hina are childhood best friends who dated in middle school. The two are very much in love, it was obvious from the start. Hina is able to understand Takemichi in a way that no one else can and swears to protect him and Takemichi also vows to protect her. The couple stands up to each other in any situation, which shows their devotion to each other. When Takemichi couldn't believe in himself, it was Hina who helped him believe in himself by giving him a kiss and telling him that Takemichi will always be Takemichi and there's nothing wrong with that.