Manhwa usually means Korean Webtoon. Unlike Manga, Manhwa has color in it and now the craze for them is growing amazingly. If you like reading manhwa where the heroine is super strong and less dependent, you can say independent but are confused as to where to start. We bring you a list of manhwas where your heroines tear the villains to pieces and are confident enough to face any difficulty without sacrificing sweetness and tenderness. their ease.
13. Sora Haena!
The story of manhwa revolves around Sora and Haena. Sora is a student at Jaeil Girls High School, a prestigious school and she is the head of the school.
Somehow, Sora gets in trouble when she starts lying to her classmates that she has a boyfriend. This lie causes Sora to ask for Haena's help to find a boyfriend for her. Haena is willing to help Sora but with one condition. Sora needs to help Haena in order to gain admission into a prestigious academy that is almost an impossible task. The agreement between the two was signed and both were about to complete their mission. But somehow, Sora realized that she had found the person in her heart. There It wasn't anyone else, but Haena herself.
12. Miss Guillotine
The plot of manhwa depicts the era of the unsung hero that has ended and the guardians of the world – Magical Girls. But these magical girls are the school bullies in their daily lives. However, one day, another magical girl, unknown to anyone, appears and declares a war against the magical girls to avenge her sister.
11. Crimson Karma
The story follows the journey of Kasia Del Roman. Kasia is a soldier who was made to be a good assassin. Due to some circumstances, she lost all her human emotions and became a perfect tool that could be thrown away after being used. Adding to her sufferings, she couldn't even die properly. When Kasia opened her eyes after she thought she was dead, the sight there shocked her. Kasia wakes up on a battlefield of another world.
Now Kasia needs to choose whether she wants to live the way she used to live in her original world without any emotions and like a tool, or if she wants to live a life. new.
10. Her Tale of Shim Chong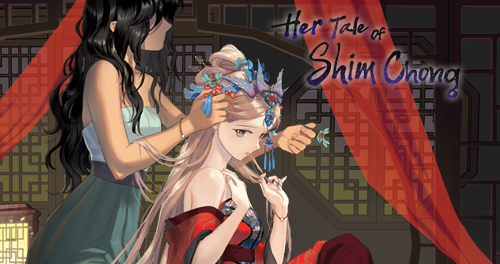 GL manhwa is based on a Korean folk tale. The two women discover that they both have the same desire to leave this world behind. Shim Chong is a young beggar girl who lives off the kindness of others to feed her blind father and herself. And that woman will soon be the bride of a prime minister surnamed Jang. The bride sold herself to save her family. However, she decided to drown herself in the river. Shim Chong saves this bride from the river and their lives take a new turn as their relationship sparks love and hidden intentions.
09. IRIS – Lady with a Smartphone
Iris was betrayed and murdered by her husband and family. But while she was dying, her life flashed before her. To her surprise, Iris was also able to see her past life. Now, with her newly acquired knowledge, she has reached the point of unmarried. Iris is now determined to take revenge. In this journey of hers, she seeks help from the most qualified bachelor in the entire empire, the Duke of Valenciaga. It's strange and intriguing why the Duke of Valenciaga would ask her to date him and how will this help her revenge.
08. Kill the Villainess
The main character of manhwa was reincarnated in a novel as a villain named Elise. Elise poisoned herself when her fiancé the prince left her and married Helena. Helena is a maid and childhood friend of Elise. The main character realizes this and finds a way out of the novel world. However, even after Elise's death, the main character still cannot come out of the novel. Therefore, she decided not to follow Elise's path like in the original novel, but decided to create her own. After that, everything changed for Elise. Those who ignore and avoid Elise begin to show a deep interest in her and appreciate her change. Even the prince who rejected her is attracted to her and says she has changed. But the main character doesn't want to get involved in this novel world.
07. The Fantasie of a Stepmother
Shuri is known as the Iron Widow. After Shuri's husband passed away, she had to manage his huge fortune and his 4 children. Shuri was young and inexperienced, but somehow she did her best to raise the kids. But the children's attitude towards Shuri was bitter. They don't like her. However, Shuri was not responsible after her eldest son got married. But mysteriously, she goes back seven years on the night of her husband's funeral. How will Shuri's life change with the second chance life gives her?
06. Your Throne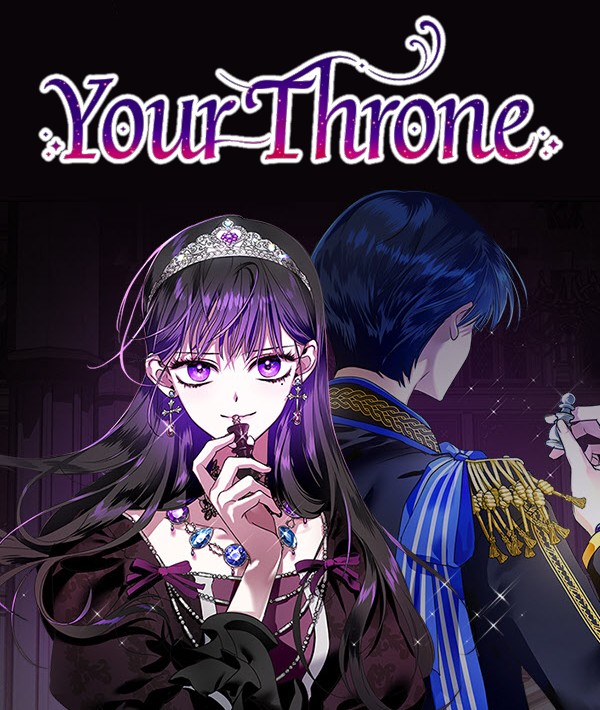 Your Throne is a fantasy manhwa that fantasy lovers will love from the bottom of their hearts. The story is set in the Vasilios Empire, a kingdom ruled by the royal family and the Temple. However, the Empire that seemed so peaceful from the outside was plagued with internal tensions. Lady Medea Solon lost her crown to Crown Prince Eros. And now, she is ready to do whatever it takes to get her rights back. The manhwa explores Medea Solon's journey to regain her rights.
05. The Princess Imprints the Traitor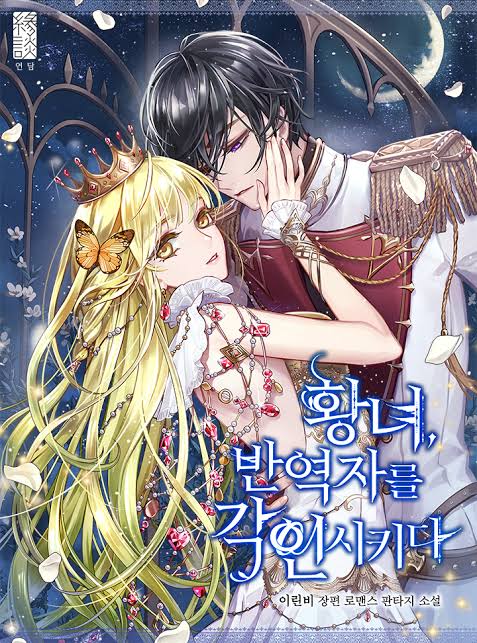 Evenrose was the seventh royal princess to die. The only thing she remembers while dying is that the royal family was killed by the Homunculus, who was helped by her brother. However, when she opens her eyes after death, she discovers that she is not dead yet, but has gone into the past and becomes 8 years younger. It was a time when a third empire had not yet been chosen. Now, to save the royal family, this was Evenrose's only chance to suppress the third emperor Bridgette and claim himself as his successor. After that, Evenrose set out on a journey to find Michael, the king of the Homunculus, to save the royal family.
04. Unholy Blood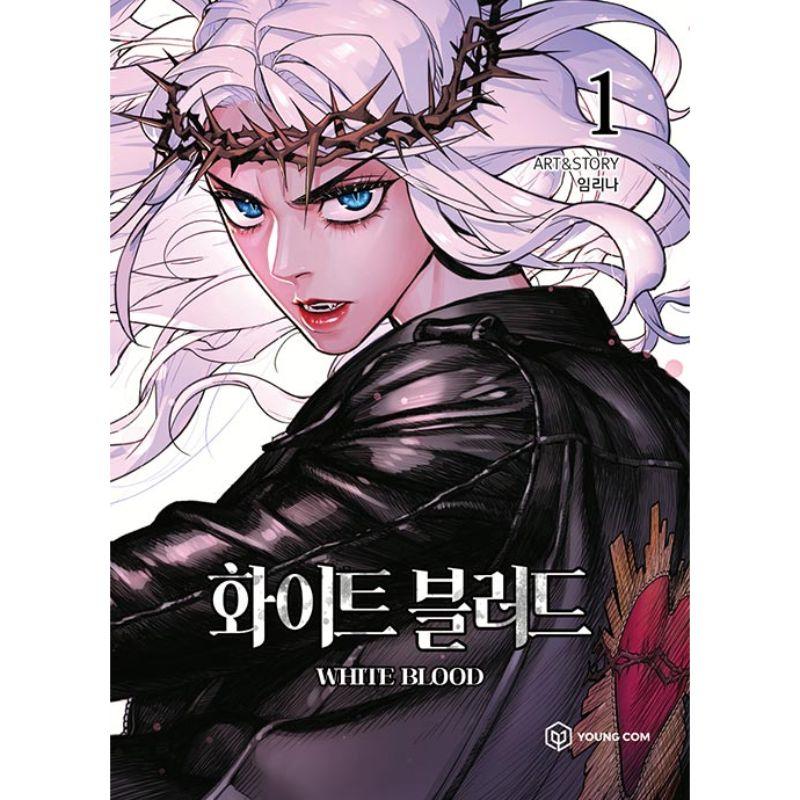 The story of manhwa follows Hayan. Hayan's dream of an idyllic life was destroyed by the Vampires. Now, she begins to face her darkest secrets so she can help save the world from the ruthless hunters who took over the world ten years ago. In this journey, to protect her loved ones as well as get revenge, a rising star from the local police department has come to her aid.
03. Beware the Villainess!
A female college student has an accident and wakes up as the villain in the novel, Melissa Foddebrat. She is the daughter of the duke and is not known to many people. This new Melissa begins her journey to live a life in new conditions. Since she couldn't stand to watch the novel's heroine being manipulated by the four main characters, she decided to step in and fight the fools to get rid of them. Melissa sets out to eliminate all the idiots in the story with her unique personality.
02. The Lady and the Beast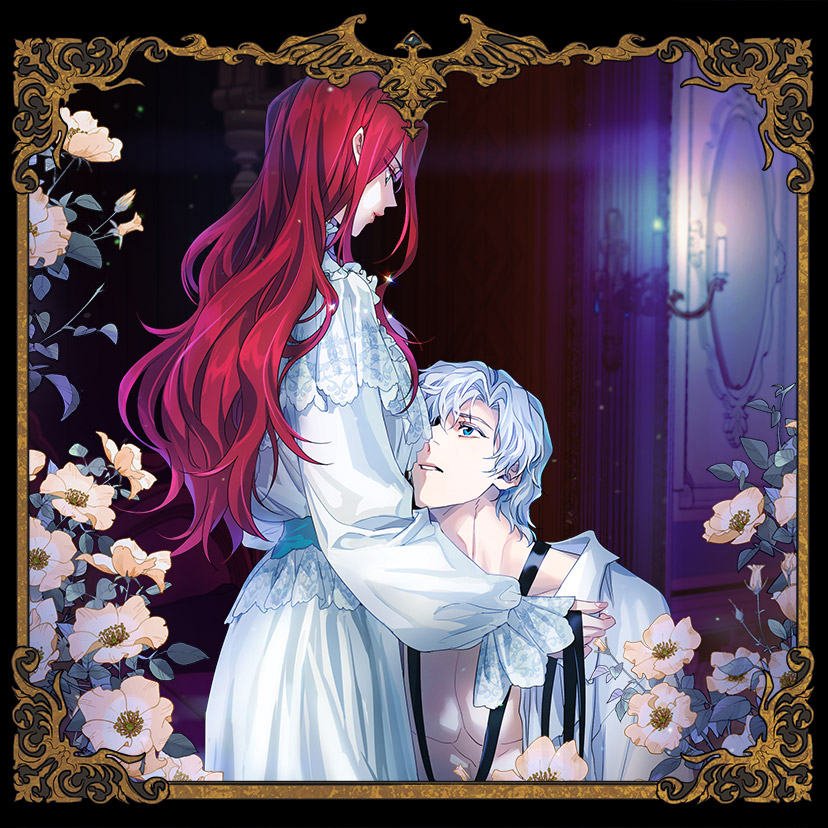 The story follows the life of Astina. Astina is the reincarnation of Queen Martina, founder of the Carabella Empire, 100 years after her death. Astina is the daughter of an earl and lives the life of a noble lady. However, after her father's business went bankrupt, Astina's family sank into debt. In order to save her family and help them out of the financial crisis, Astina decides to sell herself and marry Grand Duchess Thereode in place of her sister Kanna.
But Duje Thereode was cursed and turned into a beast. Now, everyone believed that Astina couldn't survive the night with the monster. However, with her skills, she miraculously saved herself and treated the monster as her pet. But one day, when she gave the monster a short kiss as a reward, everything changed.
01. The Remarried Empress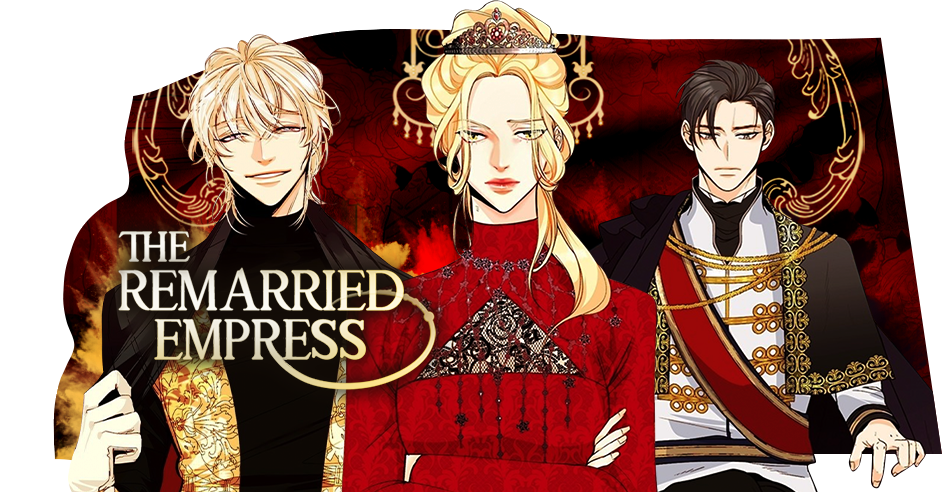 The manhwa unfolds the story of Navier Ellie Trovi, a perfect Empress. Navier is courageous, intelligent and socially adept, everything a Queen needs. She is very humble and good to her subjects and very devoted to her husband. Navier lived her life peacefully as the Empress of the Eastern Empire. But her peaceful life took a disastrous turn when her husband brought his mistress and asked her for a divorce. Navier agrees to the divorce and seeks her permission to remarry. After leaving her husband, Navier thought that if she could not continue to be empress in the Eastern Empire, she would become the Empress of another kingdom. Now, to fulfill her childhood dream of becoming Empress and retain the title of Empress, she has married another Emperor. That brought a new turning point in her life.