Isekai can be roughly understood as "Otherworld", commonly known as film productions about space travel or reincarnation in another world. Isekai is now gaining a lot of attention from viewers and has been recognized as a "sub-genre" in the Japanese Anime industry.
Isekai is a genre that has developed a bit of a mixed reputation among anime fans. Criticized for being heavily saturated, fans of the genre have been delighted to see it revived with some truly stellar titles over the past few years. Anime titles are a unique and highly developed experience, a combination of various elements that make each of these titles unique while still being tied to the basic isekai formula – a protagonist find yourself in another world. Here's a list of some of the best isekai we've seen in recent years — trust us, these titles can be hard to hear, but they're worth your time.
5. Honzuki no Gekokujou: Shisho ni Naru Tame ni wa Shudan wo Erandeiraremasen (Ascendance of a Bookworm)
Honzuki no Gekokujou: Shisho ni Naru Tame ni wa Shudan wo Erandeiraremasen is about Motosu Urano, a book-loving college student who has just received her Librarianship certification and is expected to land her dream job after graduation. killed in the great earthquake crushed beneath a giant set of books of his own. Wishing to be reincarnated to read more, she was reincarnated into a world with a low level of knowledge and very few books, limited to the world's nobility.
When she reincarnated as the 5-year-old daughter of a lowly soldier, Maine, no matter how much she wanted to read, there was no way there were any books around. If you didn't have a book, what would you do? You take them for granted… What is her goal, to be a librarian no matter what, and live a life surrounded by books. For starters, she started working for them.
Ascendance of a Bookworm is one of the more underrated titles on this list, but it's definitely one of the more unique Isekai titles out there. There's a life-heavy element to this that shows that most Isekai tend to shy away from the presumptive elements of magic and fantasy that are central to the genre. The show's pacing speaks volumes – it's well thought out, artistically beautiful, and is Isekai for those who want fewer jokes and more character-driven stories.
4. Shinchou Yuusha: Kono Yuusha ga Ore Tueee Kuse ni Shinchou Sugiru (Cautious Hero: The Hero Is Overpowered but Overly Cautious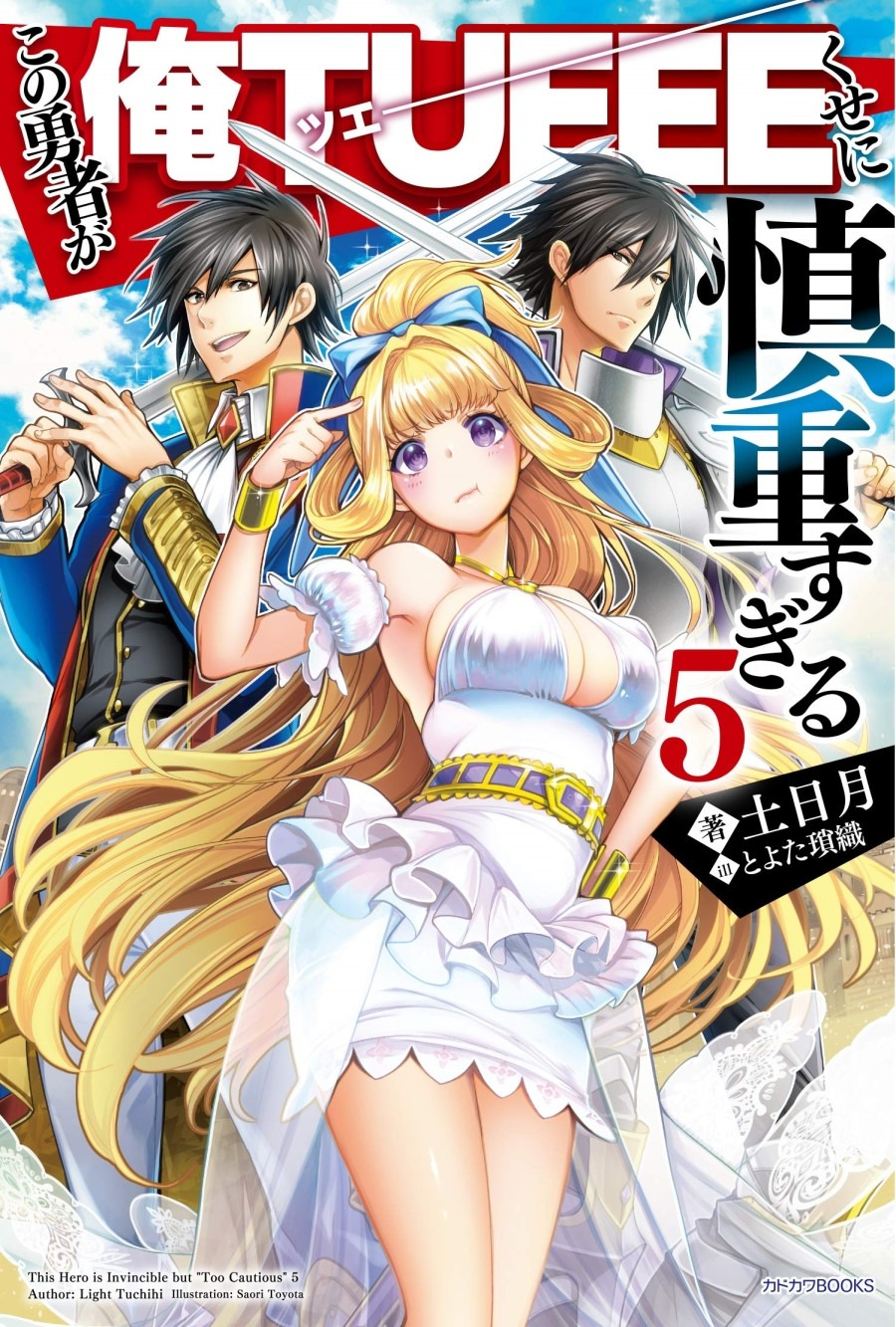 The story begins when Goddess Rista is given a mission to save the world with difficulty level S. She needs to summon a hero to this world to help her defeat the Demon King. The hero called by Rista is Seiya – a person with extraordinary strength to the point of absurdity. However, Seiya has a "disease" that is difficult to cure, he is overly cautious. Whatever she did, Seiya was suspicious and cautious. Buy armor, buy up to 3 sets: one to wear, one for backup, one for backup. When fighting the weakest slime monster, Seiya also turned on the strongest mode and fought it with all his strength. How will the adventure of defeating the Demon King of the talented hero and the poor Goddess go?
Cautious Hero is a unique isekai title built on humour, but also a basic fantasy skeleton universe – magic, gods, summoned creatures. Anime overall is a very short but satisfying journey that you enjoy for its fun and suspense. It is also one of the few notable isekai titles to boast an opening and ending theme song performed by the band MYTH & ROID, a truly special track of the opening soundtrack.
3. Mushoku Tensei: Isekai Ittara Honki Dasu (Mushoku Tensei: Jobless Reincarnation)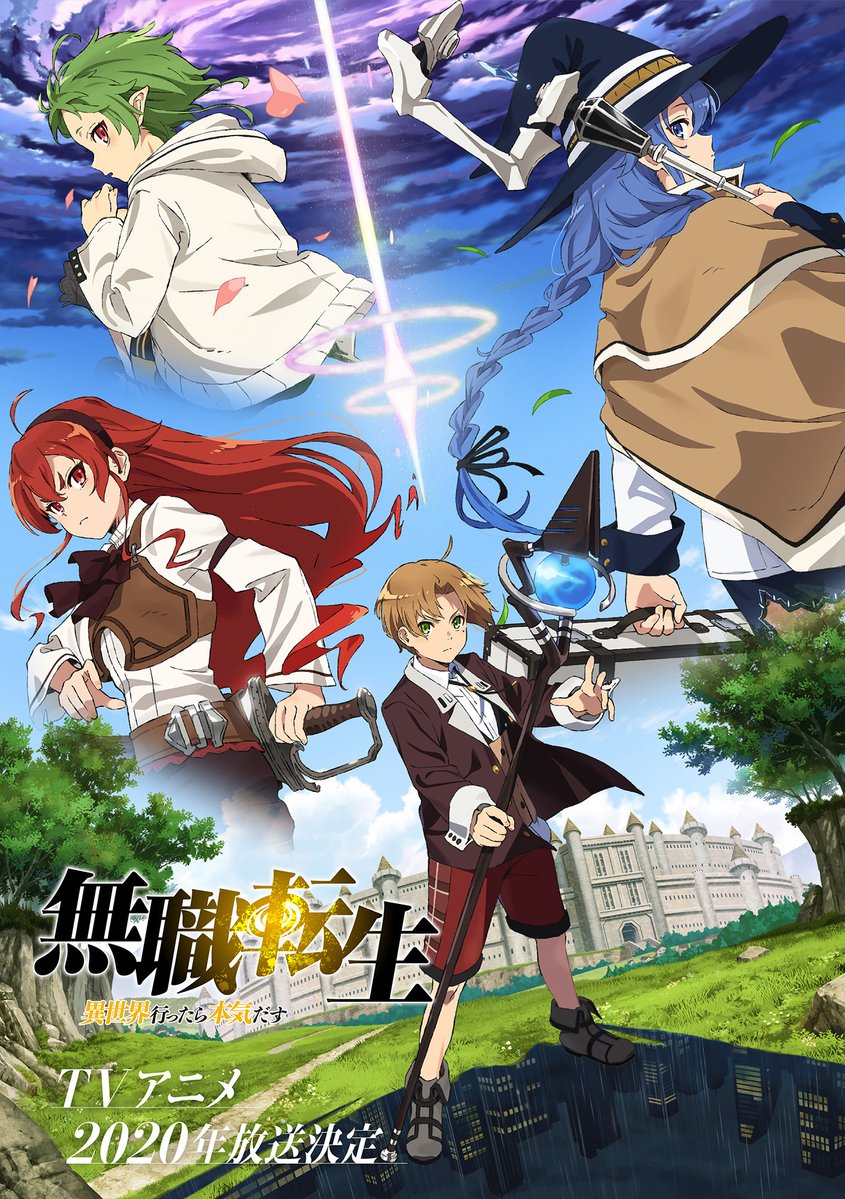 The story is about an unemployed otaku who ends his life at the age of 34 due to being hit by a truck. What is surprising is that he finds himself reincarnated in the form of a newborn baby, living in a strange world full of magic and swordsmanship. His new name is Rudeus Grayrat, but he still remembers his previous life. The story revolves around life from childhood to adulthood in a wonderful but dangerous world.
This is a surprise hit for the winter of 2021, stepping up the movement when it comes to art and animation. Mushoku Tensei: Jobless Reincarnation is one of the most beautiful isekai to air in recent times, with sharp, breathtaking colors and landscapes, and interesting character designs. Mushoku Tensei; Jobless Reincarnation also boasts a strong story component, with a reincarnation that we've yet to see. It's unique in showing the protagonist's life from the moment they're born, we actually watch Rudeus grow up in front of us, which immediately makes this interesting. much more interesting than an isekai orbital.
2. Tensei Shitara Slime Datta Ken (That Time I Got Reincarnated As a Slime)
The story begins with Mikami Satoru, a 37-year-old employee living a boring and unhappy life. During a robbery, he lost his life. Thought that boring life was over… But no! That is the beginning of a new life. Mikami wakes up to find himself in a strange world. And the weird thing is that he no longer has a human form but has become a slime monster with no eyes. As he gradually got used to this new form, he began to explore the new world known as Rimuru Tempest, along with other monsters to build his own country and begin the work of changing the new world.
That Time I Got Reincarnated As a Slime is one of the most surprising isekai titles, simply because the premise that humans die and become the weakest type of monster doesn't sound very good. However, the series is interesting with a difference on the central premise of being transported to or reincarnated in another world. That Time I Got Reincarnated As a Slime is packed with action, fun lore, and a lovable cast of characters that only gets better with the second season! From the "new school" of isekai anime, That Time I Got Reincarnated As a Slime is one of the best and highly recommended.
1. Re:Zero kara Hajimeru Isekai Seikatsu (Re:ZERO – Starting Life in Another World –)
In the movie Subaru Natsuki is an ordinary high school student who is summoned to another world and is saved by a beautiful girl. He decides to stay and repay her, but it's not as simple as it seems. The two were attacked by the enemy and they died. But it is at this moment that he discovers his special ability to go back in time, temporarily called "Revival" to the time when he started to come to this world but only he remembers what happened. out…. What will you do?
Re: Zero kara Hajimeru Isekai Seikatsu is the best isekai anime released in recent times. The first season was phenomenal when it aired in 2016 and for four long years fans of the series had to wait for a second season. When it finally arrives in 2020, the second season will continue to make Re:ZERO one of the most gripping anime stories we've ever seen. There is simply no other isekai series quite like this one, and we'll be talking about Re:ZERO for years to come.