Christmas is just around the corner and it's one of the very few days where every family member can enjoy and rest together. There's no better bonding activity than going grocery shopping, setting up the living room, and watching some good anime. Here are 10 great family anime movies that are perfect for your family nights out.
10. Suzumiya Haruhi no Shoushitsu (The Disappearance of Haruhi Suzumiya)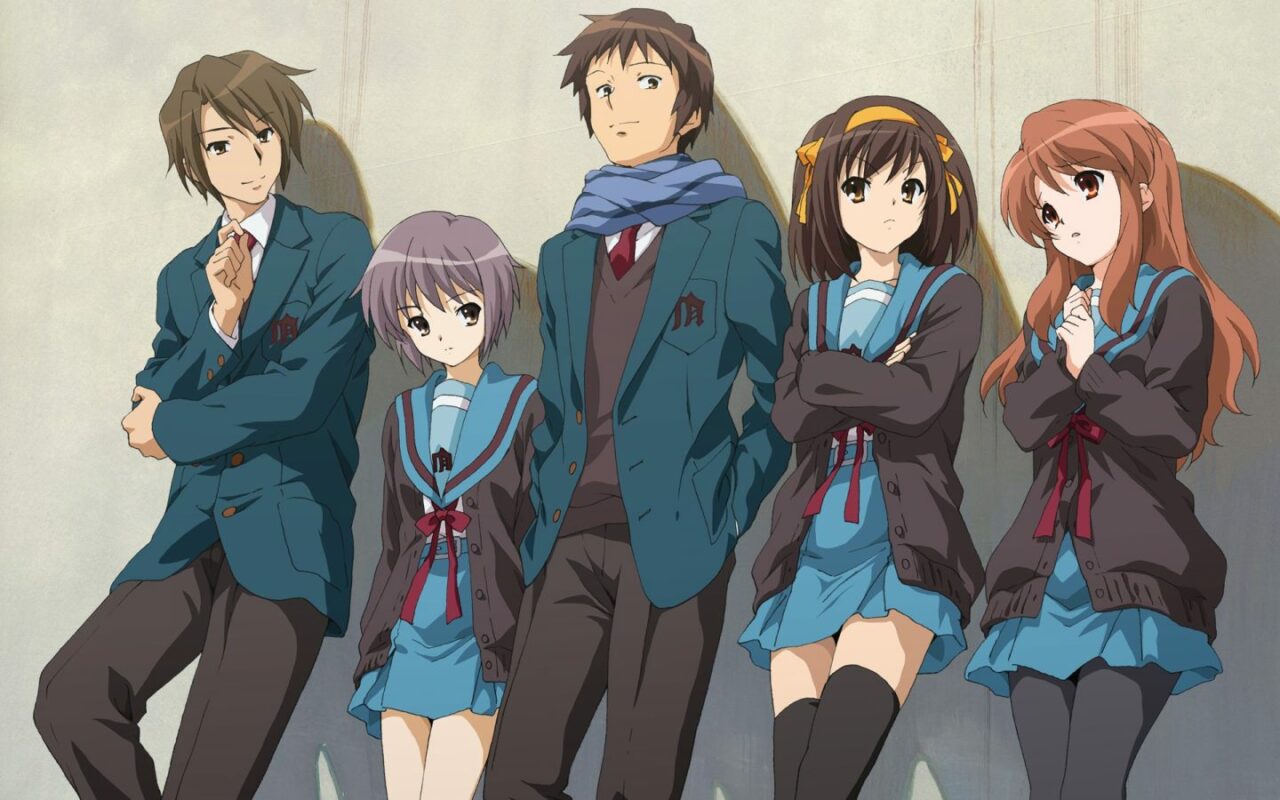 One cold Christmas day, Kyon arrives at school and celebrates the SOS Brigade's holiday, only to realize that Haruhi Suzumiya has seemingly disappeared. Furthermore, no one even remembers her or the SOS Brigade; Mikuru Asahina is clueless and now scared of him, and Itsuki Koizumi is also missing. The Literature Club, founded only by an unusually shy Yuki Nagato, now occupies the old SOS club room. Suzumiya Haruhi no Shoushitsu is based on the fourth novel of the popular Haruhi series and is set after the events of the anime series. Not being uncultured in the supernatural world, Kyon will have to deal with having his entire life turned upside down as a joke and perhaps better that way.
This is the sequel to the popular Haruhi Suzumiya anime, that's why we included it in this list. Like other entries in the series, Haruhi Suzumiya's disappearance contains a lot of strange events. It has many plot twists, confusing twists, and a mind-boggling setting that will eventually end. That said, it remains a must-see for fans of the series this holiday season.
9. Sailor Moon S: The Movie
When Tokyo is hit by an unusual blizzard, it is discovered that something more sinister is going on. Kaguya, an evil snow queen, is planning to turn the Earth into an icy hell. As always, it is up to the Sailor Senshi to save the Earth from danger. While all this was happening, Luna found herself in another dilemma. She falls in love with an astronaut, and then she wishes to become human to help him heal.
This classic is sure to bring the family together as Sailor Moon's popularity transcends all time. Older generations are certainly familiar with the franchise, while the appeal of the anime is sure to captivate the hearts of younger generations. With eye-catching transformations and the best thing about Sailor Moon S: The Movie is its music. It also has a good plot and interesting progression. It's a great movie for the whole family to enjoy.
8. Hello World
It's 2027 and Tokyo has evolved a lot, technologically. One of its inhabitants is Naomi Katagaki, a socially obtuse bookworm. However, this changes when a mysterious event leads him to meet a person claiming to be him from ten years in the future. Future Naomi declares that he must start moving if he wants to save Ruri Ichigyou, a cold-hearted girl who shares a love of books, from impending danger when they start dating. Taking on her future quest with just a grain of salt, Naomi is currently trying to save Ruri.
Hello World can be hit-or-miss. Some may like it, some may not. On the other hand, it's a sci-fi romance with colorful CGI animation, some great music, and a whirlwind romance. On the other hand, scientific things can sometimes be really confusing. After all, this is a remarkable choice if your family likes sci-fi movies with a bit of romance.
7. Nakitai Watashi wa Neko wo Kaburu (A Whisker Away)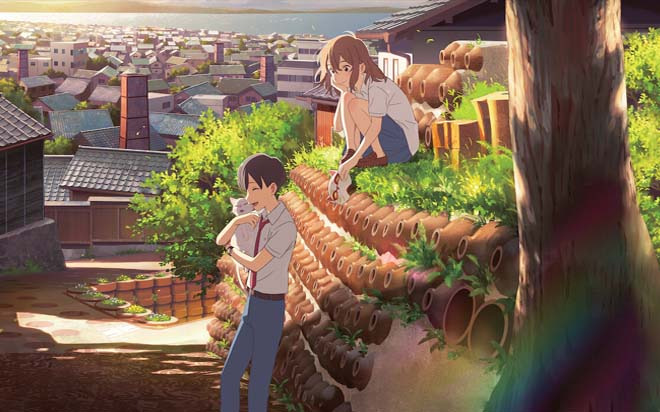 The original story follows the search for Tokoname's true nature, Aichi, and focuses on Miyo "Muge" Sasaki. She is a peculiar sophomore in high school who has a crush on a classmate named Kento Hinode. Muge resolutely pursues Hinode every day, but this guy doesn't pay any attention to this girl. However, there is a secret in her that cannot be told to anyone. Muge discovered a magical mask that allows her to transform into a cat named Tarou. This magic allowed Muge to get closer to Hinode, but it ultimately failed to turn her back into a human.
The movie did a great job portraying Miyo as the nasty girl, her character slowly turning into a believable character as the story progressed. The film also has moments of joy and sadness intertwined, but nothing is so profound that some viewers can't take their eyes off. It also has pretty awesome art and a nice soundtrack.
6. Coquelicot-zaka kara (From Up on Poppy Hill)
Umi Matsuzaki is a 16-year-old student at Isogo High School who lives in Coquelicot Manor, a boarding house overlooking the port of Yokohama in Japan. Her mother Ryoko is an overseas medical professor in the United States. Umi runs the house and looks after her younger siblings Sora and Riku and their grandmother, Hana. University student Sachiko Hirokouji and intern doctor Miki Hokuto also live there. Every morning, Umi sets out a set of pennants with the message "I pray for a safe trip." One day, a poem about the flag being raised was published in the school newspaper. Shun Kazama, the author of the poem and a member of the newspaper club, witnesses flags from the sea as he rides a tugboat to school. At school, Umi met Shun when he joined a cartoon actor "From Up On Poppy Hill" to risk his life for newspapers, leaving Umi with a negative first impression. Umi later goes with Sora to get Shun's autograph at Quartier Latin, an old building and dilapidated high school club house. Umi learns that Shun publishes the school newspaper, along with Shiro Mizunuma, of the school. Student Union President.
Choosing a Studio Ghibli movie is almost always the right decisionz. While From Up on Poppy Hill may not be perfect, it's still good enough for a movie. It has a compelling story, as well as characters we just can't hate. The supporting characters also do a pretty good job of adding interest to the movie while the main characters go about figuring things out. Best of all, From Up on Poppy Hill isn't too hasty when it comes to telling its story. It takes the time to narrate at a good and beautiful pace, providing a relaxing viewing experience for the holidays.
5. Tenki no Ko (Weathering with You)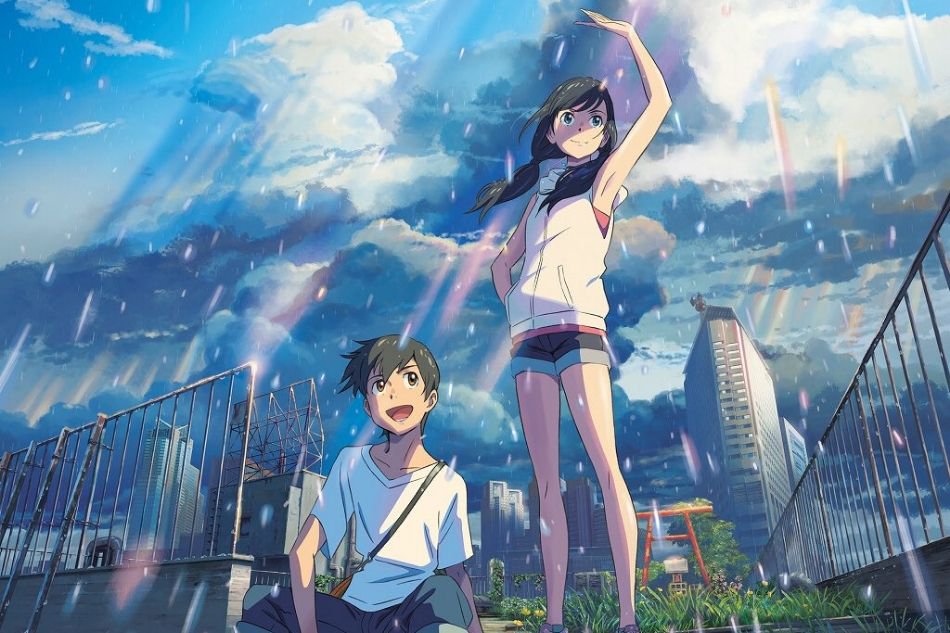 The summer of his first year of high school, Hodaka ran away from home. He came from a remote island to Tokyo, but soon fell into poverty and had to live a lonely day. But he finally found a job: writing for a paranormal magazine. After he started working, the rain kept falling. In a corner of the crowded and bustling city, Hodaka met a young woman named Hina. She lives with her younger brother, always cheerful and resilient. She also has a very special power: "Hey, let's get sunny from now on." Little by little, the rain stopped falling, and a beautiful light shone on the rooftops of the city. With just one prayer, she made the sky clear.